The new Russian 3D Traffic Signs and Signs Pack is here! Since the beginning of August the new Russian Signs Pack (1 and 2) is available for sale. Russian Traffic Signs Vol. 1 and Vol. 2 Pack includes common Russian 3D boundary, regulation and warning signs for Unreal Engine. Interested? Then check out the DerSky Unreal Marketplace page!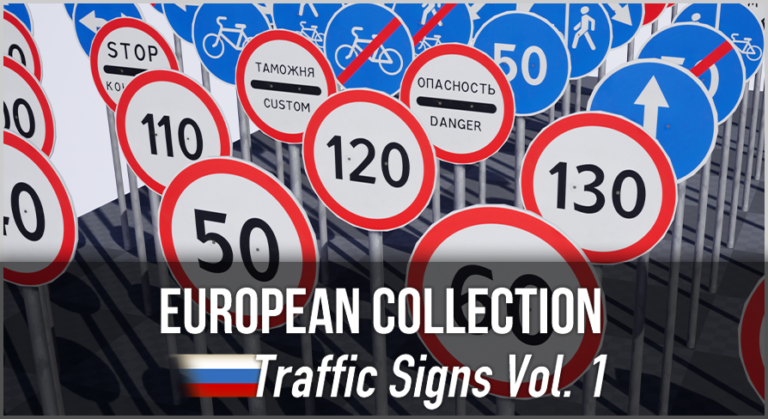 European Collection: Russian Traffic Signs Vol. 1
Realistic Russian Road Signs
Build your own Signs! (Modular Meshes,  Complete Sign Meshes)
Optimized: Collision, LODs & ORM Textures
110 Traffic Signs
game-ready, archvis ready, realistic
Unreal Engine 4.26+,

Unreal Engine 5

konvertierbar
Available in Unreal Marketplace
The European Collection: German Traffic Signs Vol. 4 – Construction Site Signs Asset Pack is now available in the Unreal Engine Marketplace. Other vendors will follow soon. If you are interested in this pack, you might also be interested in other products – like the: "Street Props Vol. 1 Pack", German Traffic Signs Volume 1, 2 and 3. Just have a look at the product page.
You still need a few extra little things?
There's nothing worse than buying a pack and then realizing, "Oh damn, I'm missing a bracket." But that's not a problem at all. Individual requests can be handled on request at a reasonable price. Just have a look at the product page. Maybe here is already exactly what you are looking for! If not, just use this page to create a request.
European Collection: Swiss Traffic Signs Vol. 1 - Demonstration