Welcome the latest addition to our Unreal Engine Asset Packs – Smart Road Markings! This realistic road marking tool stands out with numerous modular decals, user-friendly blueprint tools, and extensive settings to enhance the look of your road markings. Boasting over 111 road markings, including country-specific variations from Germany, Switzerland, Greece, France, and Korea, this pack adds an extra boost of realism to your game.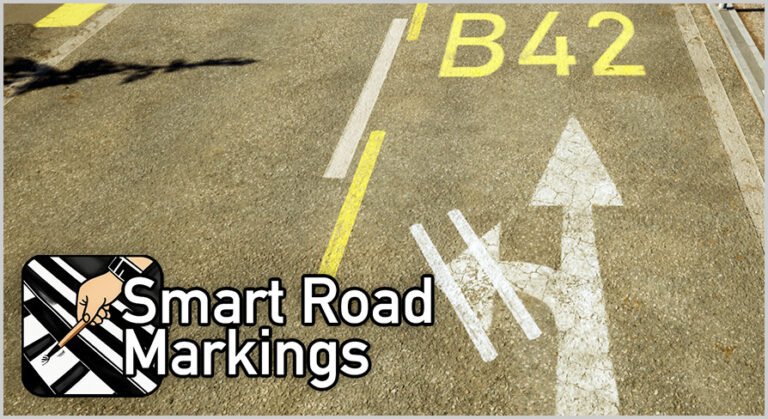 Modular realistic road markings
Over 111 shapes and road markings
Adjust your road markings by changing age, roughness, cracks, dirt, and more
Draw lines with the Smart Road Marking – Spline Tool
Simple Drag'n Drop the Smart Road Marking Blueprints
Specific road markings for Germany, Switzerland, Greece, France, Korea, and more
Elevate Your Game with Smart Road Markings
Whether you're a passionate game developer or looking to create a stunning simulation, the detail level and realism that Smart Road Markings bring to your project are not to be underestimated. The design possibilities are virtually endless and fit perfectly with PC games, simulations, traffic planning, architecture projects, movies, and much more. And the best part: With the recently released Update 1.01, based on customer requests, we've added 12 additional road markings. Don't miss the opportunity to purchase this high-quality pack at the unbeatable price of just $9.99 on the Unreal Marketplace.
Smart Road Markings is an indispensable tool that has numerous uses and can greatly improve the appearance of your game or simulation. Here are some of its many uses:
With such versatile applications, Smart Road Markings is an indispensable tool for anyone working with digital environments.